Frequently Asked Questions
Introduction
You are now able to Save or Stake any CSR at the point of Distribution.
Note that there will be a separate process for saving CSR you have in your CSR wallet on the Etherium Blockchain (i.e. in MetaMask etc).
There are 2 durations presently available for CSR saving prior to distribution; You can save for 6 months or for 1 year.
You will receive a 3% interest for CSR saved for 6 months and a 7% interest for CSR saved for 12 months.
You can cancel your request to save CSR until such time as the saving plan starts (i.e. the CSR is distributed).
CSR marked for saving is, once distributed, locked for the duration of the plan.
How to Save (Walkthrough)
1. Login into CSRnow.com using your registered email address.
2. You will see the dashboard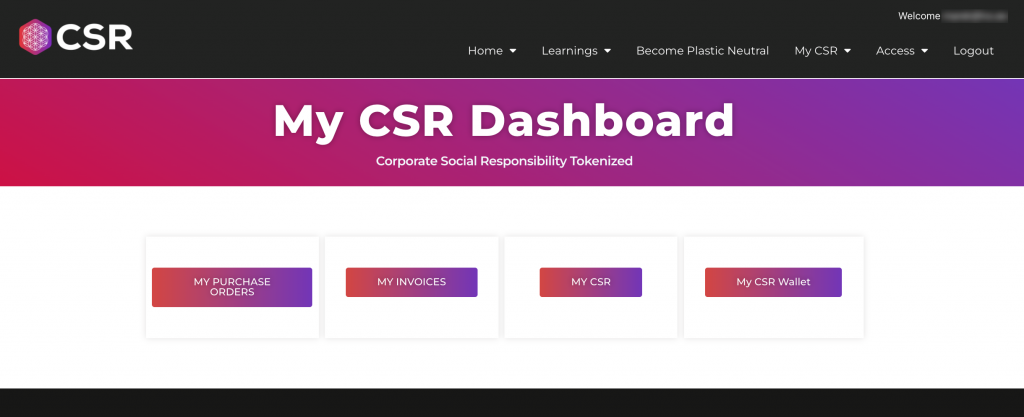 3. From the menu select "My CSR -> My CSR"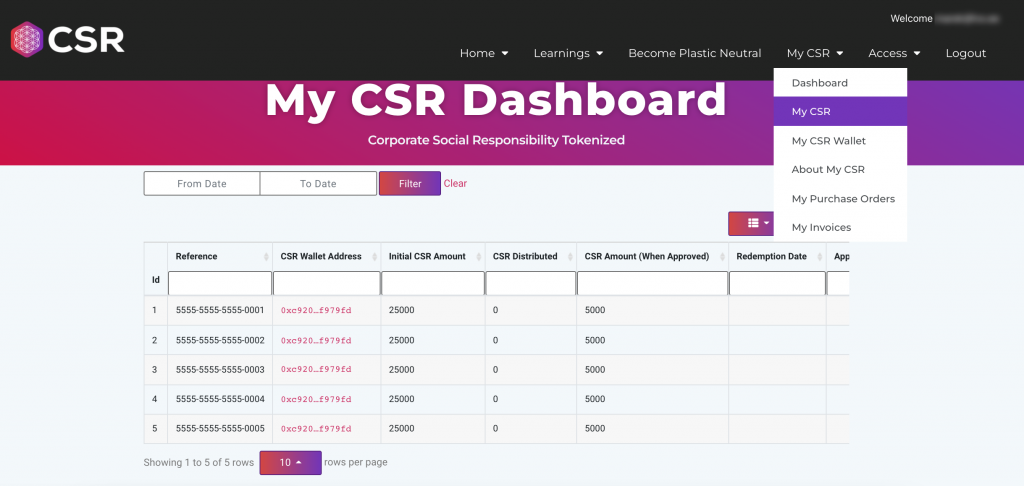 4. In "My CSR" you will see all your CSR records and allocations with their current statuses, including Pending CSR address, Partially Issued, Issued, Complete, Under review, Rejected.
To learn more about what each Status means visit our FAQs at https://csrnow.com/content/learnings/faq
5. The first step in CSR saving is to carry out the FREE verification process for your CSR wallet address (Ethereum wallet address) via Metamask.
At this point, Metamask is the only solution accepted for verification. We are working on alternative solutions for the future.
a. Scroll to right, to the end of the record line to see the action icons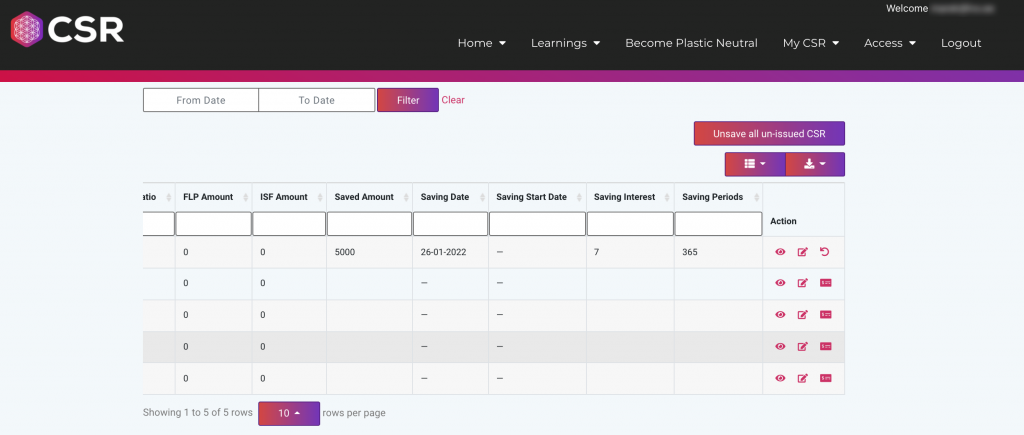 b. Click on the Silhouette icon to start the verification process for your CSR Wallet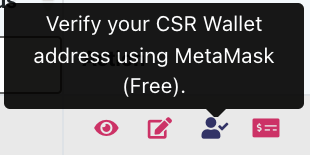 c. MetaMask will open, verify the message details in MetaMask (note there is no Gas Fee).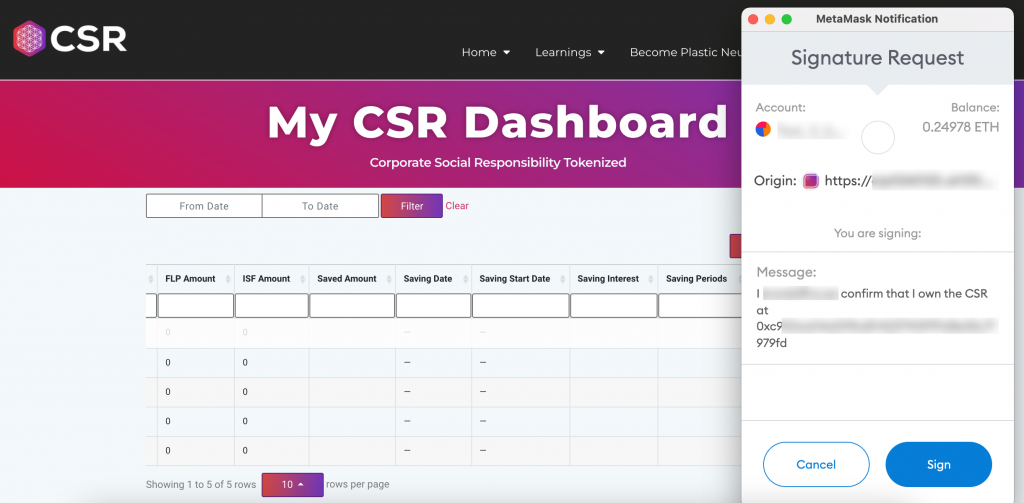 d. When you are ready click "Sign".
6. All verified CSR Wallets are indicated by the tick-mark icon.

7. Again scroll to right and click on the "Save/Stake" icon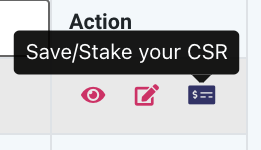 8. Select your desired period of saving and click "Confirm"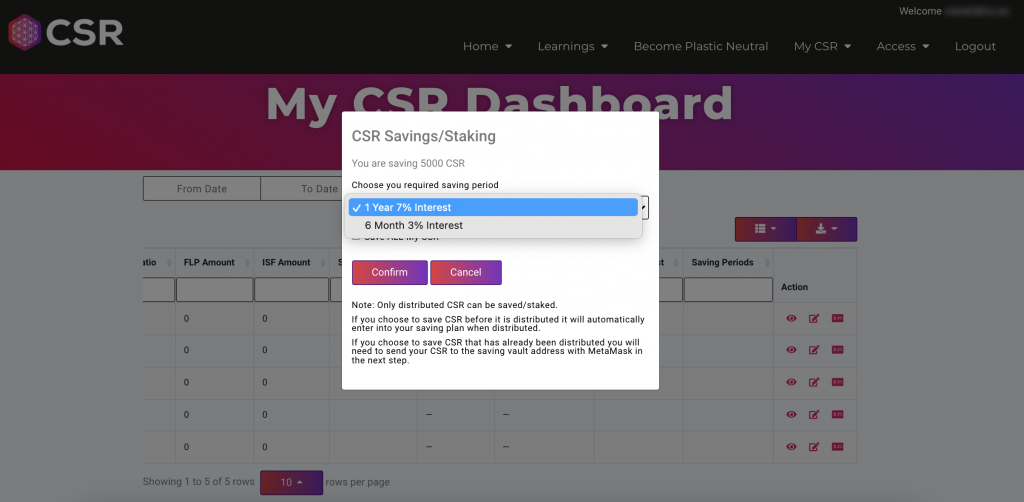 Note: If you tick the "Save ALL My CSR" it will include all available CSR on the CSR address for the chosen duration.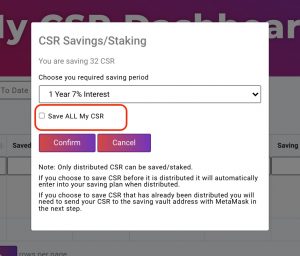 9. Now you will see the saving start date, saving period, and the interest rate on the record line or lines.
10. You have now committed the saving of your CSR.
11. You are able to cancel it at any time prior to the distribution and the commencement of saving of your CSR.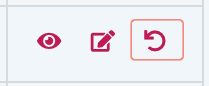 12. CSR that is distributed and part of your savings plan will be transferred to the corporate savings vault and will start to accrue interest daily.
13. You can review your savings and accruals on a daily basis after distribution to the corporate saving vault under My CSR > My CSR Wallet menu.